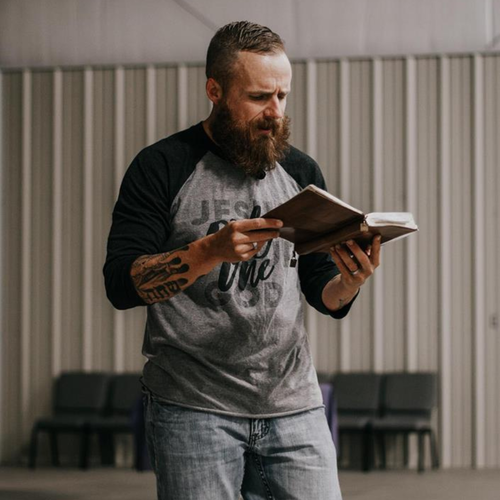 Ryan Hurt
Hello! I'm Ryan Hurt, pastor here at Lingleville Baptist Church. I grew up in Grandview, TX. I was raised in the church, but left a prodigal out of high school, pursuing a country music career. It was not until a drunk driving accident that happened in 2003 that  awoke me to the "pig pen" (Luke 15) that I had found myself in. It was then that I started my journey back to what had been instilled in me.
I was mentored by a guy, Daniel Hancock, who showed me the Gospel in a light I had never seen before. I vowed to tell everyone that crossed my path of this amazing Gospel that saves and gives so much hope. In June of 2015 I was called to lead Lingleville Baptist Church as their pastor and my family has called Lingleville home ever since.
My prayer every week is that every person that walks through these doors gets welcomed & loved on, they get a fresh word from the Lord, and see the hope found in Jesus.
At LBC, we are striving to create a "Come As You Are" atmosphere and praying you will experience that with us!
Curious about what we believe at LBC?